Look no further for a qualified, registered and experienced plumber near you in Johannesburg, Sandton, Randburg and the wider Gauteng area.
Plumbing repair and Maintenance services
Emergency Plumbing
Blocked Drains and Drain Cleaning
Burst Geysers and Geyser Components
Leak Detection
Sewer Line Repair and Replacement
CCTV Camera Drain Inspection
Plumbing Installations
Storm Water and Drainage Problems
Septic Tanks and French Drains
Sub Soil Drains
New Plumbing points for Bathroom Renovations
Damp/ Moisture readings
Application of Transparent Chemical for leaking Shower floors with out removing tiles
Barlands Plumbing is a Government Approved  Essential Service Provider.
We look after the safety & health of our Staff and Clients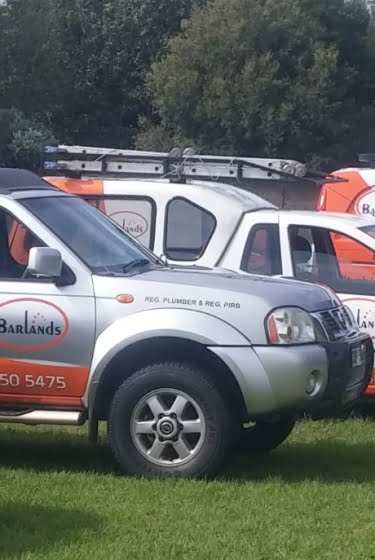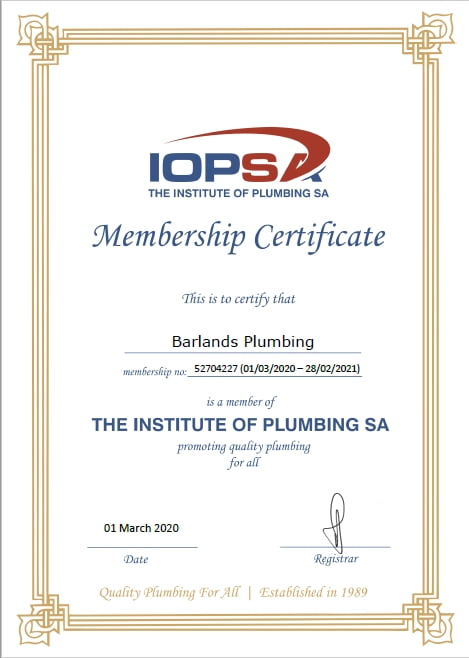 Call Barlands Plumbing and Speak with Alwyn or Trudie
Our Plumbing Company is family owned  – Since 1996
Our skill, experience and excellent workmanship have set us Barlands Plumbing in the main stream of TOP PLUMBERS in Johannesburg, Sandton, Randburg and wider Gauteng area.
Whether you require a Residential or Commercial Plumber Barlands has Professional plumbers registered with IOPSA and PIRB.  
We have great staff – Our plumbers have friendly personalities and connect well with our clients. 
We offer our plumbing services with honest and upfront prices.
This is confirmed as per one of our many satisfied clients, Devlin Griggs.
"Barlands are always fast, efficient and helpful. Have used them several times and I would highly recommend. They are also very competitively priced"
Our Mission is to provide service, value, time, solutions and results to you, our client, in order to create satisfaction and your loyalty. We are prepared to take charge of your problems and make a difference in your lifestyle.
In a world of change, success evolves from a connection with you, our potential client.
ROTARY MACHINE BLOCKED DRAIN CLEANING:
Do you have a  blocked toilet, shower, basin, or sink drain? 
We charge at a flat rate
Our team of professional drain cleaners will unblock your clogged drain using the necessary method to unblock your drain.
We clear blocked sewer drains of obstructions like fats, and waste build-up and roots. 
Drain unblocking – We use Rotary Drain Cleaning Equipment, plungers, gully plungers and hand springs to enable effective cleaning.
We deliver results with satisfying guarantees which makes us popular as Plumbers in Johannesburg, Sandton and Randburg.
We understand that unblocking and cleaning clogged drains is essential.
If we find that a drain blocks frequently in the same location a camera inspection can determine the cause of the frequent blockage on the sewer line.
Our teams of Plumbers in Johannesburg, Sandton and Randburg are Plumbers with knowledge, experience and trained to successfully take care of minor to large plumbing repairs & installations including:
Residential and Commercial plumbing repairs
Burst pipe repair or re-routing /  Water Leak Detection to pin point leaking pipe underground or in wall / CCTV drain inspection cameras to pinpoint the damaged piping with minimal damage to your property and avoiding unnecessary cost
Burst geysers and new geyser installations
Geyser repairs – replacing geyser components incl. blankets
Blocked drain cleaning
Repairing and replacing leaking taps and mixer taps
Repairing leaking water pipes and waste pipes
Repairing leaking toilets
Sewer pipe repair and sewer installation 
Low water pressure
Dishwasher and washing machine connections
Full spectrum of plumbing installations
Septic Tank
Sub Soil Drains
Bathroom Refurbishment
Storm Water Drainage
Installation of water meters
Installation of bathroom or kitchen sanitary ware and fixtures
Rainwater Harvesting.
Application of Transparent Chemical for leaking Shower floors with out removing tiles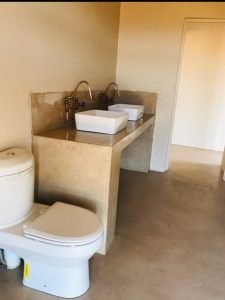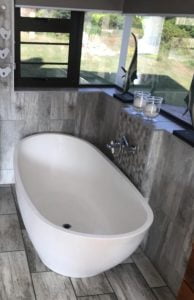 SEALING LEAKING TILED SHOWERS- NO CHOPPING
Our Chemical is a water-resistant agent preventing water/damp  penetration on tiled shower floors.
Transparent chemical – SAVE AND SUFFICIENT way to seal tiled shower floors without lifting and chopping tiles.
The Chemical penetrates into the surface bed and flows into void spaces/ cracks /hairline cracks/ grout of tiled shower floors and reacts to any moist which activates the chemical to become a sealant which blocks water/moist penetration and damp below floors and slab.
Burst pipes | High water Bill | Invisible leaks? 
Get some money back – Insurance Companies cover some of our services 
We use the latest most sophisticated equipment and methods to locate leaks. Our Equipment for leak detection includes Hydrogen & Nitrogen gas injection equipment & Damp/moisture meter & Thermal Camera and Fluorescence liquid
Methods which we can use is either injecting a safe, environment friendly tracer gas containing 5% hydrogen and  Nitrogen into the test object and/or Thermal imaging camera and/or Moisture Meter scanning application or fluoroscene liquid as per site demand.
We make use of advance technology as well as industry leading techniques in order to find the source of leak without causing damage to your property.
Water leak detection accurately detects a conceal leak and prevents the costly exercise of digging and breaking up the entire property caused by a burst pipe.
Whether you have a water meter running continuously, a high water bill or hear a hissing sound on a water pipe or tap you can call Barlands Plumbing, the leak detection specialist to accurately detect and show the position of the leak.
As a  result of leak detection being a specialized field in the plumbing industry, we have a dedicated leak detection team.
A special leak detection team will arrive on site with high -level leak detection equipment. A site assessment will determine the process and method to be followed.
You will know what you are in for before we start giving you the power of choice and peace of mind.  Our Goal is to pinpoint the leak as close as possible to cause the least amount of damage and inconvenience when repairing afterwards.
With an incredible 99.9% success rate in not only finding leaks but also in repairing the leaks our clients can relax. If there is a problem we will sort it out for you. 
Tony Whitton – "Service was excellent. Detected and repaired underground pipe within 24 hours after previous plumbers failed to detect leak. Highly recommended."
Wendy Dent – "We have used Barlands 6 times now on multiple properties. From burst pipes to fixing leaks. They were also able to fix and repair a leak another plumber could not. They were professional and affordable. We felt that we could trust them. They are our go to plumber."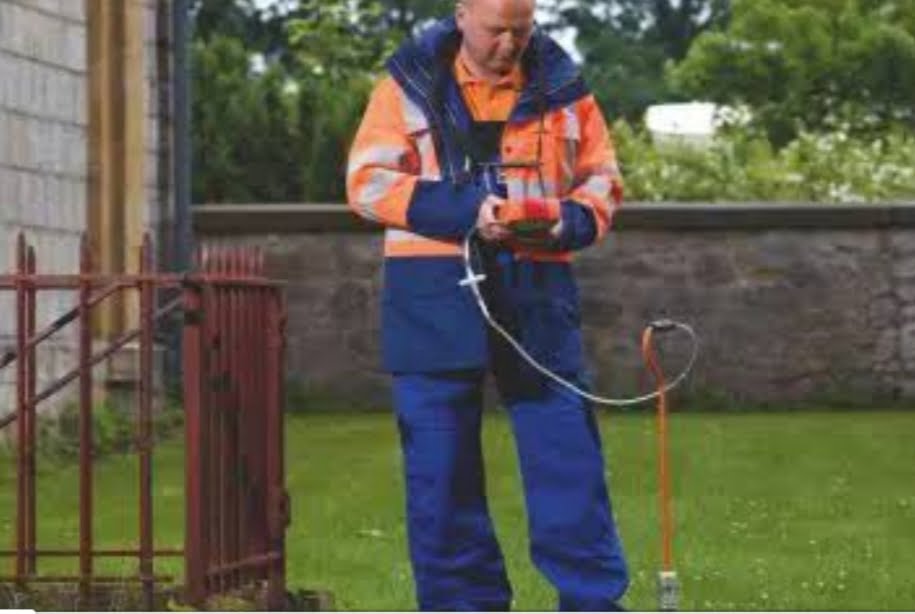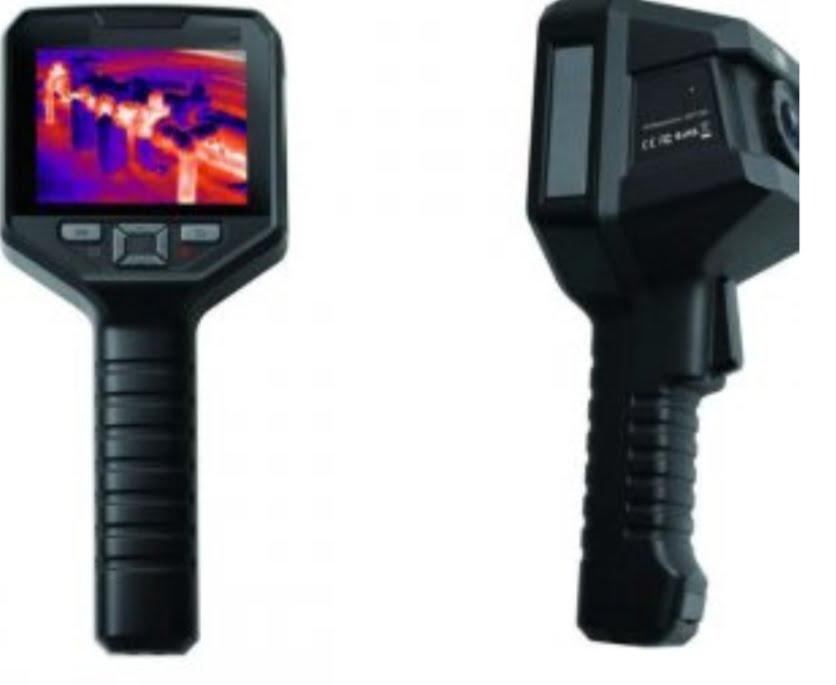 Mandi Lotter
The team at Barlands Plumbing have extensive knowledge and experience. The advice offered comes from their years of experience and know-how. The team is professional and meticulous and get things done.
We have used Barlands Plumbing (Randburg Plumbers) on numerous occasions (for a complex and for our house) for blocked sewage and stormwater drains, removing and replacing broken toilets, fixing toilet leaks and basin leaks, removing non compliant geysers and laying new piping for new geyser, removing old and unnecessary piping, moving geysers to different locations, closing off unused taps, etc I highly recommend them for any and all of your plumbing needs. Call them if you want the job done properly
Sean Dowie

Called them on the busiest day of the year. On time, professional and although it is an old building the guys had to work carefully as we have multiple units on premises. All the problems were resolved in spite of numerous challenges faced. Great job done and great attitude from workers and management. Thank you for the great services
Lamprobe Southern Africa

I required quick action to repair a pipe. I had to switch the main water supply off which was hampering my business. Alwyn's team were extremely efficient, checked for additional possible leaks, of which there was none, and repaired it within minutes. I was impressed with their response time and efficiency which enabled my team resuming work efficiency. I highly recommend their service. Janine from The Skin and Body Clinic in Randpark Ridge
Amy Underwood

I had a blocked (sewage) drain on a Sunday! After reaching out to Barlands Plumbing, they kept me well informed on where their team was and when they would reach me. The team was incredibly professional once they arrived. They focused on the problem at hand and resolved it in record time. And it wasn't a straight forward fix, as I live in a complex, and the problem involved a man-hole off my property in the common areas.
They cleaned up extremely well after what was a messy job. Their pricing was excellent and very transparent. They let me know up-front what the range of prices are for a blocked drain and they charged me in line with this. Having looked at other options, I can say that this is much better than what the competitors do as they all seem to change for time (and I bet they would have taken twice as long to resolve the problem!).
I have had multiple water problems this year, and this is the first time, I have had a good experience, and I have found a plumber that I would DEFINITELY use again for any problem. I highly recommend this business!
Plumbers in Honeydew
Plumbers in Radiokop
Plumbers in Helderkruin
Plumbers in Wilgeheuwel
Plumbers in Featherbrooke
Plumbers in Risidale
Plumbers in Fairlands
Plumbers in Valeriedene
Plumbers in Blackheath
Plumbers in Robin Acres
Plumbers in Linden Ext.
Plumbers in Bromhof
Plumbers in Emmerentia
Plumbers in Parkview
Plumbers in Saxonworld
Plumbers in Bryanston
Plumbers in Johannesburg North
Plumbers in Fourways
Plumbers in Sandton
Plumbers in Northcliff
Plumbers in Randparkridge
Plumbers in Randpark
Plumbers in Weltevredenpark
Plumbers in Robinhills
Plumbers in Robindale
Plumbers in Dainfern
Plumbers in Parkhurst
Plumbers in Parkwood
Plumbers in Parktown North
Plumbers in Rosebank
Plumbers in Birdhaven
Plumbers in Dunkeld
Plumbers in Illovo
Plumbers in Strathavon
Plumbers in Benmore Gardens
Plumbers in Hurlingham
Plumbers in Inanda
Plumbers in Delta Park
Plumbers in Wendywood
Plumbers in Northgate
Plumbers in Petervale
Plumbers in Morningside Manor
Plumbers in Northworld
Plumbers in Honeydew Manor
Plumbers in Lazerpark
Plumbers in Kyasand
Plumbers in Strydompark
Plumbers in Craighaven
Plumbers in Beverley Gardens
Plumbers in Kensington B
Plumbers in Kyalami
Plumbers in Paulshof
Plumbers in Woodmead
Plumbers in Eedenburg
Plumbers in Barbeque Downs
Plumbers in Buccleuch
Plumbers in Halfway House
Plumbers in Sandown
Plumbers in Indaba
Plumbers in Sandhurst
Plumbers in Little Falls
Plumbers in Allensnek
Plumbers in Strubensvalley
Plumbers in Constantiakloof
Plumbers in Bergbron
Plumbers in Montgomery Park
Plumbers in Greenside
Plumbers In Blairgowrie
Plumbers in Bordeaux
Plumbers in Olivedale
Plumbers In Northriding
Plumbers in Sharonlea
Plumbers in Jukskeipark
Plumbers In Bloubosrand